Only few months until the biggest rock & metal festival in Poland takes place. If you're a big fan, just like us, you surely already have your ticket(s). With such bands like Judas Priest, Gojira and Mastodon, the new sensation The Hu and some polish great bands like Vader and Mgla, the organizators promise you a 2 days of insane concerts at the Museum of Aviation in Krakow.
One of the leading band will be Judas Priest, the Brits will perform a very special program that will best summarize their five decades of existence.
Also, one of the most acclaimed metal band in the world, Gojira, will play during the festival. A combination of groove, prog and "classic" metal with raw energy.
Just listen to "The Heaviest Matter of The Universe".
For the fans of Nightwish, Sepultura or Katatonia, Mystic Festival give you the opportunity to get a ticket together with a CD at a special price.
They just launched online sales of a specially priced Ticket+CD set that includes a ticket to the Mystic Festival 2020 and the new release from one of the above artists.
These set are available for each of the festival dates and come with your choice of a CD from one of three bands.
And if you're fast and but such a ticket now, you may also get an autographed copy of the new Nightwish or Katatonia album!
Don't forget that One-Day tickets are still available at the price of 279 PLN, while Two-Days passes are at 479 PLN. These prices will be valid until May the 14th or until stocks last.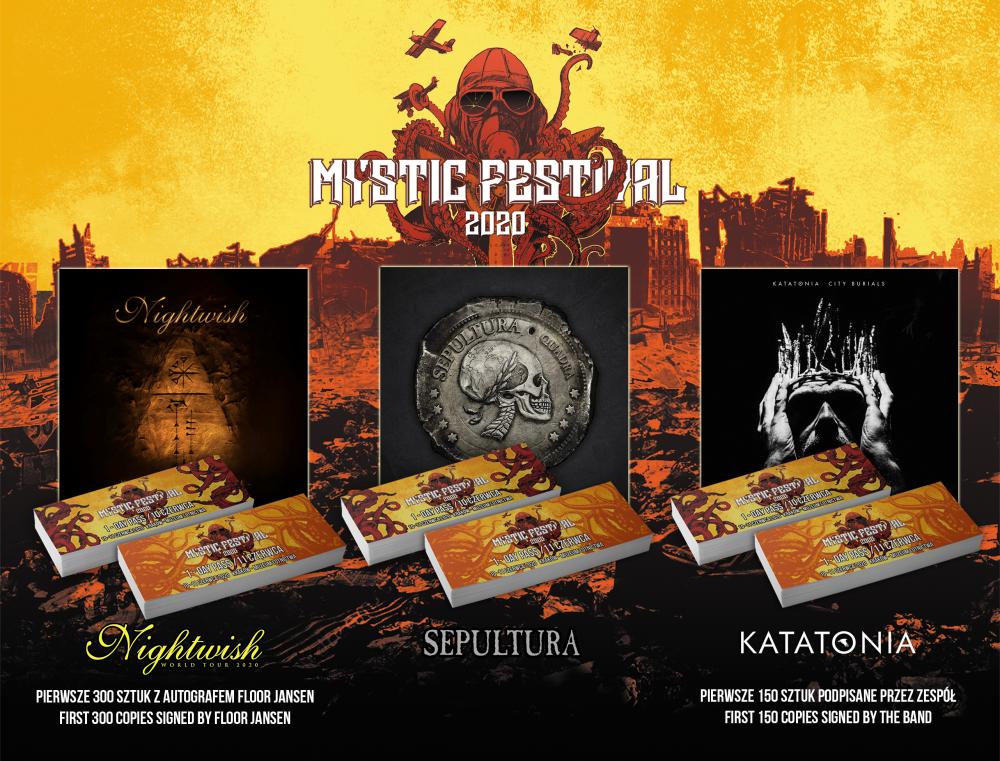 Here is the full line-up to Mystic Festival 2020.