When: Wed, 10th Jun 2020 - Thu, 11th Jun 2020 @ 11:00
Where: Muzeum Lotnictwa
Address: al. Jana Pawła II 39, 31-864 Krakow
Gojira will join the 2020 Mystic Festival. One of the best metal band in the world will play on Thursday, the 11th of June, on day two of the festival.
For the first time ever, the festival will be an open air event, and will take place at the Museum of Aviation of Krakow.
Along with Judas Priest, Nightwish, Vader, Accept and many more bands, Gojira will prove that metal is not dying yet.
They were playing in B90 Gdansk few years ago, we were already there, and the concert has been sold-out & phenomenal.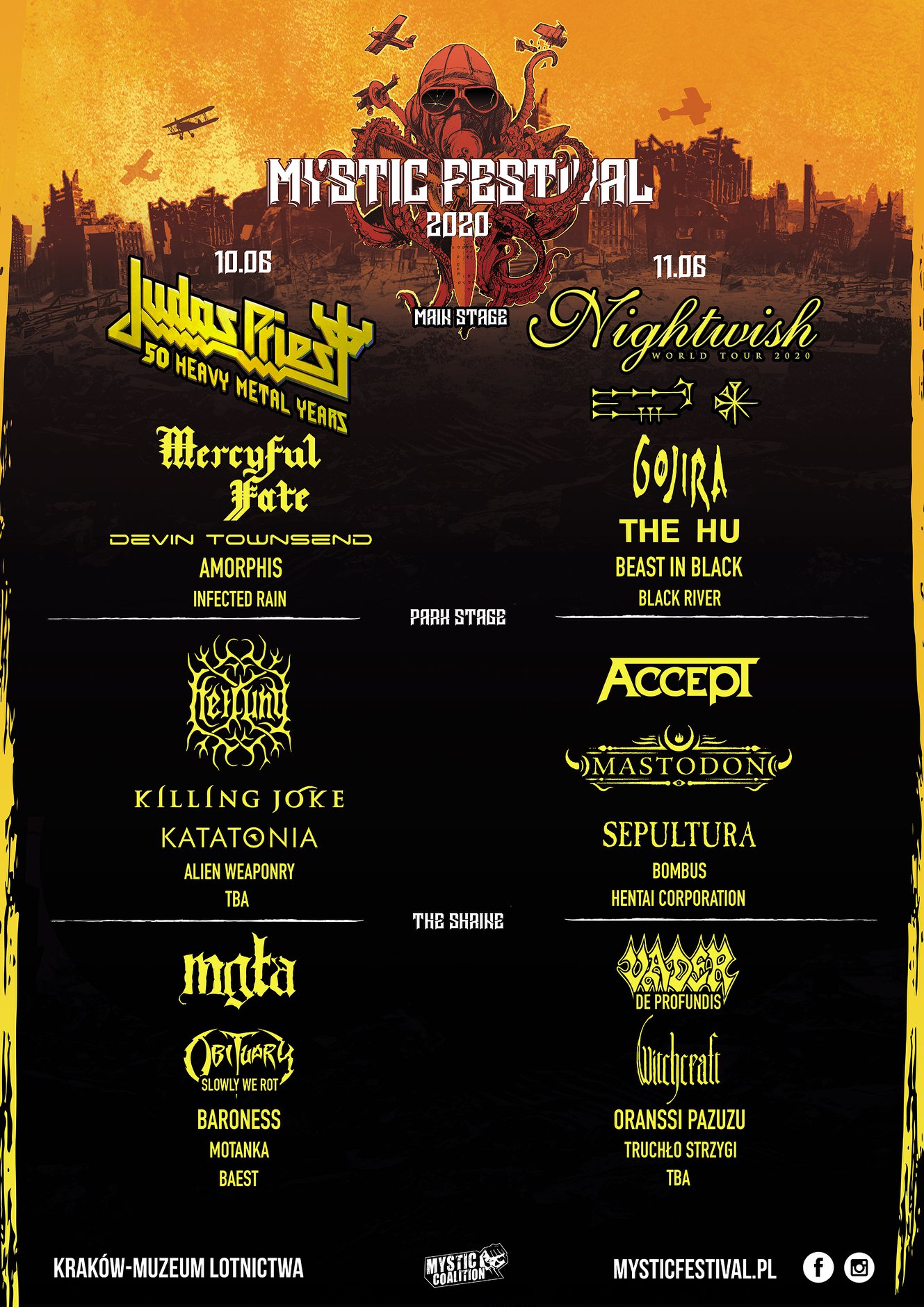 You can watch their concert during Pol'And'Rock Festival 2018 below
Day I (10th of June):
MAIN STAGE
Judas Priest
Mercyful Fate
Devin Townsend
Amorphis
Infected Rain
PARK STAGE
Heilung
Killing Joke
Katatonia
Alien Weaponry
THE SHRINE
Mgła
Obituary
Baroness
Motanka
Baest
---
Day II (11th of June):
MAIN STAGE
Nightwish
Gojira
The Hu
Beast in Black
Black River
PARK STAGE
Accept
Mastodon
Sepultura
Bombus
Hentai Corporation
THE SHRINE
Vader
Witchcraft
Oranssi Pazuzu
Truchło Strzygi
---
Two-Days Ticket Pricess:
Early Bird – PLN 459 until the 16th of December or until the Regular Sale Pool is sold-out
PLN 479 until the 15th of May or until the Last Minute Sale Pool is sold-out
PLN 499 until the 9th of June
Day Tickets:
PLN 259 – Early Bird Pool (until the 16th of December or until the pool is sold-out)
PLN 279 – Regular Sale Pool (until the 15th of May or until the pool is sold-out)
PLN 299 – Last Minute Sale Pool (until the 9th of June)
PLN 319 – At the Festival